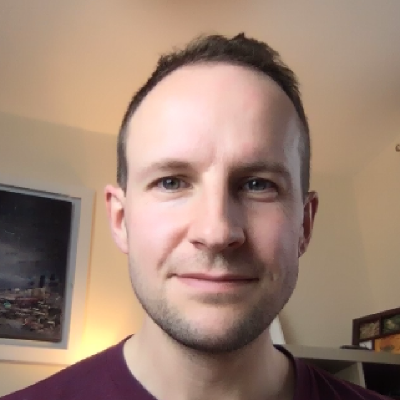 Donovan Hutchinson
"a purveyor of fine CSS and an absolute joy to work with"

Craig Lockwood, theweb.is
Today's web requires more than technical implementation. You need your products to be fast, easy to use and reliable, and to provide a great experience for each of your customers.
I can help.
I'm a seasoned front-end developer (15+ years experience), with skills in HTML, CSS, and JavaScript (both in-browser and NodeJS) and delivering a great user experience.
"Donovan has the rare blend of technical savvy and a strong eye for design, composition and the mathematics of motion. His work speaks for itself and the code behind it is both innovative and adept. A true talent."

Michael Kelleher, Pixellated
I also write and teach on technical subjects, and am currently most involved in CSS Animation, styleguide development, and generally designing and building for the web.
I have written tutorials for many popular outlets, including Smashing Magazine, Net magazine and Adobe Inspire.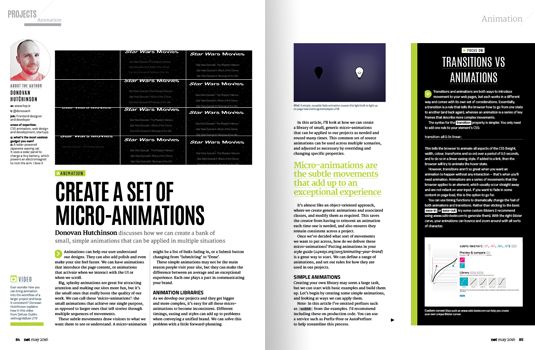 I have spoken on such topics as CSS Animation, AngularJS, and Node.js.
"As Head of Design at Storyful Donovan created innovative and high quality design solutions to unique and difficult problems. I also valued Donovan's front-end skills as he tackled the most difficult CSS and HTML challenges in elegant ways. Working with Donovan was a pleasure too and I highly recommend him."

Paul Watson, CTO Storyful
"Don is a great front-end developer with a good eye for design and usability. He hadn't used the software stack we were building on before but was able to get up to speed in a timely manner. Recommended."

Steven Wilkin, Canonical Ltd
Recently I have worked with such companies as ESB, Tito, 3fe, as well as supporting creative studios by building our Wordpress and Rails-based front-ends.
My work is the front-end development between design and server code and I love working on interesting, challenging projects that help people. Here are some examples of my previous work.
I'd love to hear from you. Let's discuss how I can help you with your projects.